Sunday, September 6, 2015, 4-6 p.m.
The International Catacomb Society, in partnership with ISAR (Institute for the Art, Archaeology and Architecture of Rome) and the Foundation for Jewish Art and Culture in Italy, has arranged for an afternoon of free tours in Italian and English of the Jewish Catacomb of the Vigna Randanini in Rome on Sunday, September 6, 2015 from 4 p.m. – 6 p.m.
The tours are led by archaeologists currently researching an ancient synagogue at Ostia Antica and Jewish catacomb of Monteverde, and include the study of nearly one hundred Jewish inscriptions in Greek and Latin as well as examples of paintings and marble sarcophagi in the site.
These special tours of an ancient Jewish cemetery are part of the calendar of events in Italy for the "European Day of Jewish Culture 2015" with the theme of "Bridges and Crossings" ("Ponti ed AttraversaMenti"). A full program is found at the site: https://www.ucei.it/giornatadellacultura/).
The visits to the Jewish catacomb are free and open to the public, but since space is limited on the tours (maximum 15 people in a group), reservations must be made in advance to the International Catacomb Society at: info@catacombsociety.org or on the Facebook page: https://www.facebook.com/events/935423439852219/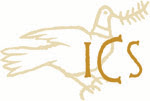 Visit our photogallery on Jewish Catacombs in Vigna Randanini: click here!