It is the night between 25 and 26 January 1904 when a fire broke out in the National University Library of Turin, distroyed about half of the Hebrew manuscripts preserved in the structure as well as many other books stored in different sections.
A huge cultural heritage is vanishing and also numerous surviving works require care and a restoration that lasted for over a century. Among the various testimonies given new life over the years a unique composition bilingual (Hebrew and Italian) entitled "Divine crown of Savoy" dedicated Jew Piedmont Diodato Segre to Charles Emmanuel I, known by his subjects "Head fire", dates back to 1622 and has been at the center of a dense scientific work taken care of by the archivist Chiara Pilocane and published through the efforts of the Foundation Jewish Cultural Heritage in Italy (which has established a scholarship) under the name" Nezer ha-Kodesh I-Savoy, which means Divine Crown of Savoy "(Rassegna Mensileof Israel, Giuntina).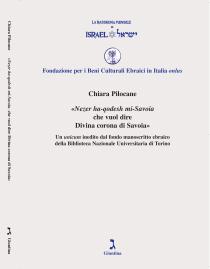 The book was presented on two occasions , in Turin on Oct. 30, 2013 and in Rome February 19, 2014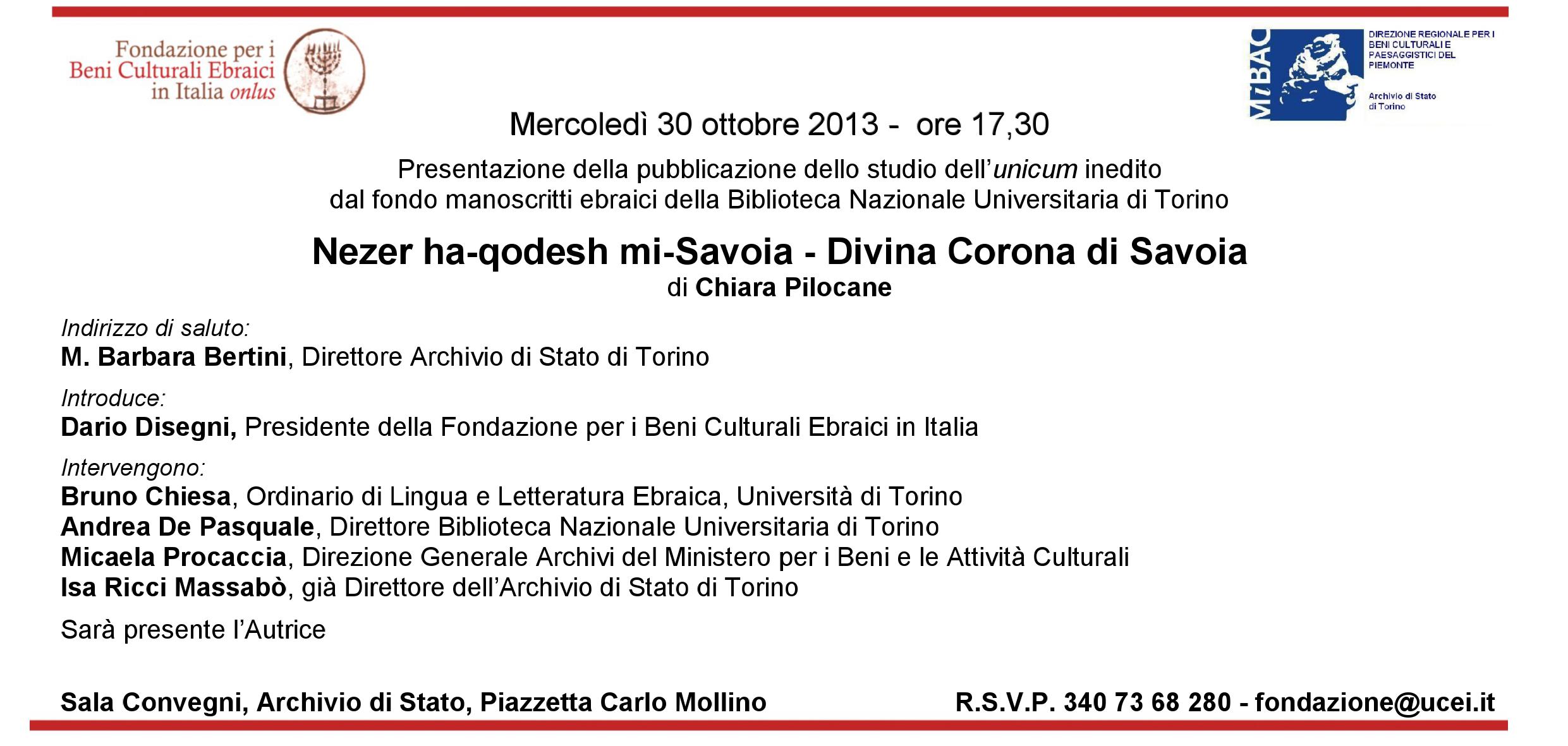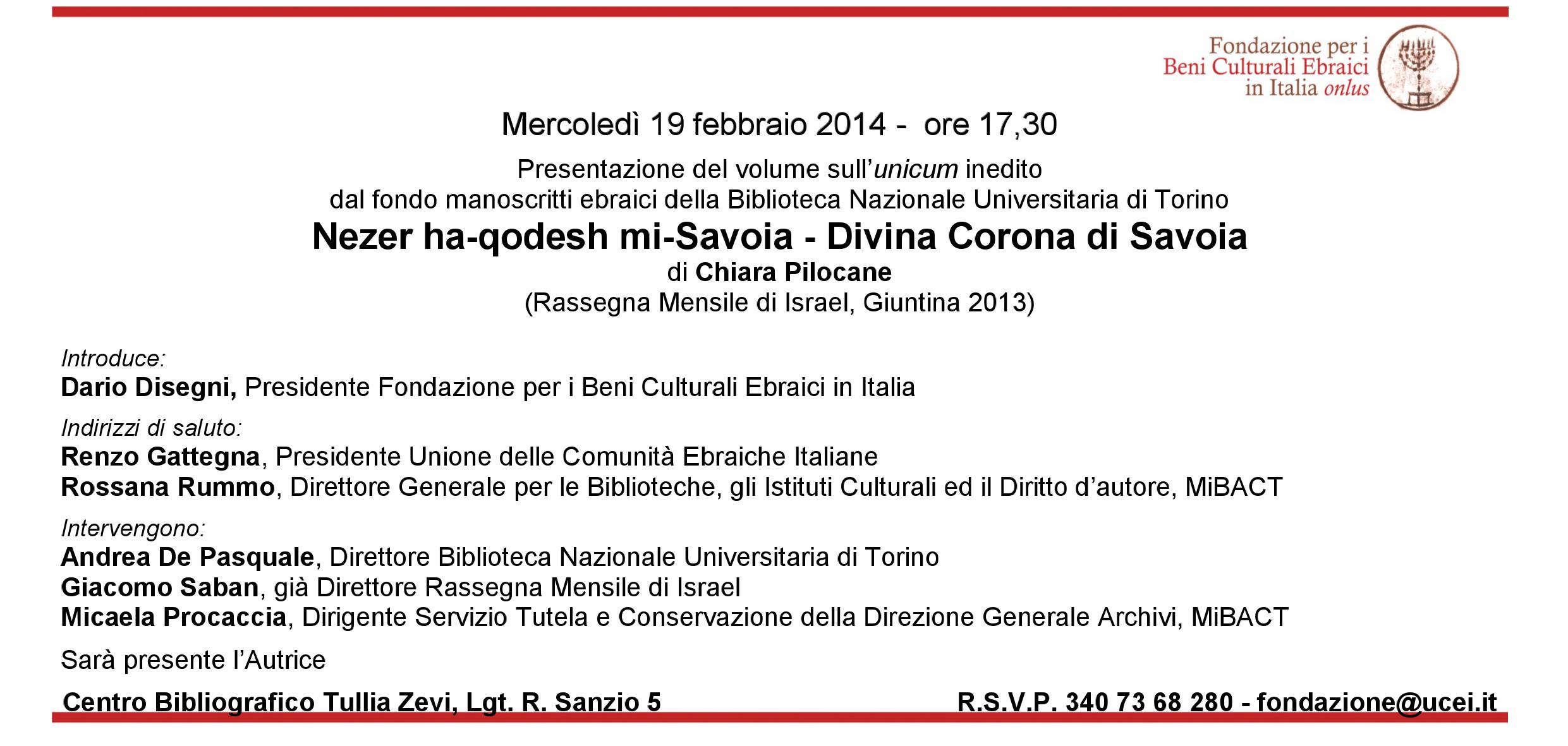 Leggete gli articoli su Moked: INSERIRE LINK!!!!!!